I make websites work harder
I help small business owners make more money from their websites and online marketing.
I do it by reviewing websites and online marketing, then explaining what should be done differently or better.
You might think of me as a "website doctor" - I'll diagnose your problem, prescribe a solution, fix it if you'd like, or refer you to a specialist if needed!
Few companies have access to someone with 23 years of practical, profitable web marketing experience – which is why they bring me in. I THINK on behalf of my clients.
If you've ever wanted an unbiased web professional to help you figure out how to make your website work as hard as YOU do, talk to me.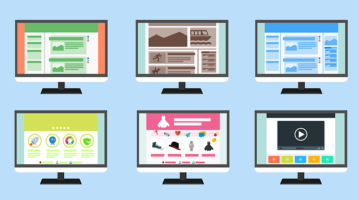 Services Include:
website design
Want someone to build your site for you?
website evaluation
Does your existing site look good? Is it easy to use, easy to navigate, and easy to manage?
SEO and traffic analysis
Does your existing site rank in Google? Is anybody finding it?
Do site visitors convert?
Do site visitors do what you want them to do?
pre-design advice
How should you build your new website? What should you keep in mind?
selling or buying consultations
If you want to buy or sell a website, how do you avoid making mistakes? What upgrades should you make, what questions should you ask?