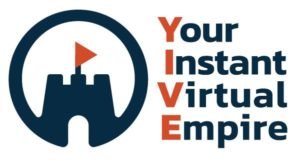 YIVESystems is a family of automation software tools developed over the last few years by Marcus Cudd, the owner of a very successful digital marketing agency in PA called SearchworxX.
These tools are intended to give online marketers a solid, easy-to-use  foundation in making money online – based on SMART automation and founded on solid strategies.
The tools are:
YIVE Sites: automated website building
Of special interest to non-techies or people who don't want to mess with hosting, plugins, and the complexity of using something like WordPress. There is training and support for doing all kinds of websites, such as Amazon affiliate sites and Google News sites. An ad network will be included very soon. Plus, the training is top-notch.
YIVE Ranker: automated SEO
Excellent affordable link-building tool – the SEO training included is also very thorough. It's my personal favorite tool.
YIVE Video: automated mass video marketing
This tool has been extensively revamped; it includes video creation and the ability to upload videos to several different video platforms, including Daily Motion, Rumble, and an exclusive platform called StreamMachine.tv.
Testimonial: I have been working with the creator of the YIVE family of products since 2010 and have co-presented with him at several conferences. He's one of the smartest and most ethical online marketers I know. His products were originally created to meet the needs of his own digital marketing agency, so they're well-thought-out and well-supported.
The included training with each of this products is also top-notch.
I moderate the user Facebook group for YIVE.