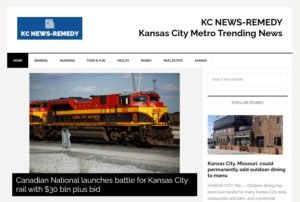 One of the most effective ways to get the attention of prospective clients is to get the attention of Google.
Now you can REPUBLISH YOUR BLOG POSTS ON SITES GOOGLE PREFERS!
Putting your articles and site links on sites that Google ENDORSES is a smart strategy – which is why I am growing a network of Google News Websites.
These sites are approved by Google as legitimate sources of news, and they get more traffic than most websites because Google features them in more places. (The Google news tab, Google Discover, the Google phone apps, and news.google.com.)
Because they are news, their content is indexed almost immediately and backlinks from news articles are seen as highly credible – SEO experts love them. They can really help your site rank higher!
Announcing: Content Syndication to Google News Sites
I permit select clients to use my websites to promote their businesses, generating traffic and leads.
I will add your blog posts, via an RSS feed (you probably have one, especially if your site is built with WordPress) to one or more of my Google News Sites.
Yes, these posts can include images, backlinks, videos, etc.
This is done automatically, every month – expanding your reach and helping your site rank – all you have to do is write the original post, and I'll do the rest. Prices start at just $20/month.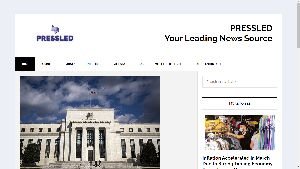 Other Options:
Add a single "guest post" post or press release to one or more sites;
(Yes, these posts can include images, backlinks, videos, etc. If you do marketing for other businesses, such as web design, it's smart and thoughtful to announce a client's website this way. )
Be featured as a Columnist on one of my sites.
(Great for publicity and social media sharing, especially if you choose a national news site!)
Add advertising banners
Sites include (I have more):
Local (Kansas City): WhatsYourRemedyKC
State: ShowMeMONews.com, MissouriConsumerNews.com, MissouriBusinessNews
Regional: LostPrairiePress
National: SmallBizBulletin.com, RepublicaPress.com, BrunswickDailyNews
Niche-Specific: ADSWines.com, HomeExteriorsNews.com, ComputerBusinessWorld.com, MOHomesRemodeling, Norcross-Realestate
EXAMPLES:
This post is a press release:
https://showmemonews.com/missouri-health-wellness-announces-grand-opening-for-cannabis-dispensary-in-kirksville-mo/
This post was automatically published using an RSS Feed:
https://showmemonews.com/recent-study-finds-mobile-app-spending-is-up/
Interested? Contact me and we can discuss the best option for you and which sites would suit!